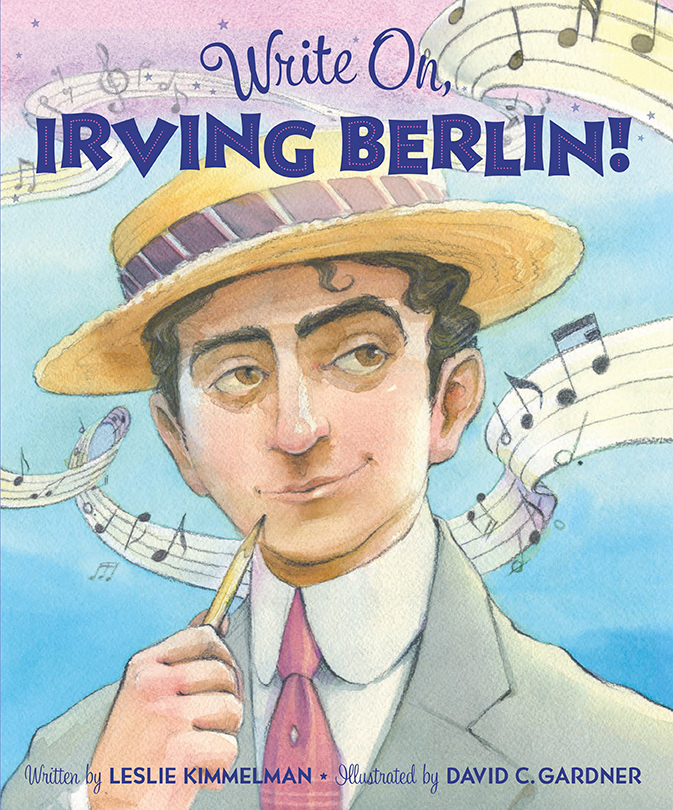 Escaping persecution for being Jewish, the Baline family fled Russia and arrived by ship in New York City harbor in September 1893.
This vivid picture-book biography examines the life of
Irving Berlin
, the distinguished artist whose songs, including "God Bless America," continue to be popular today.
"Gardner's illustrations are colorful and soft-textured, displaying many smiling faces of Berlin as he ages. Musical notes swirl through the pages. Heartwarming Americana."
"Readers will enjoy following the tale of a young person who uses his talent to reinvent himself. Warm and evocative watercolor illustrations create an appropriate atmosphere for this friendly giant of music."