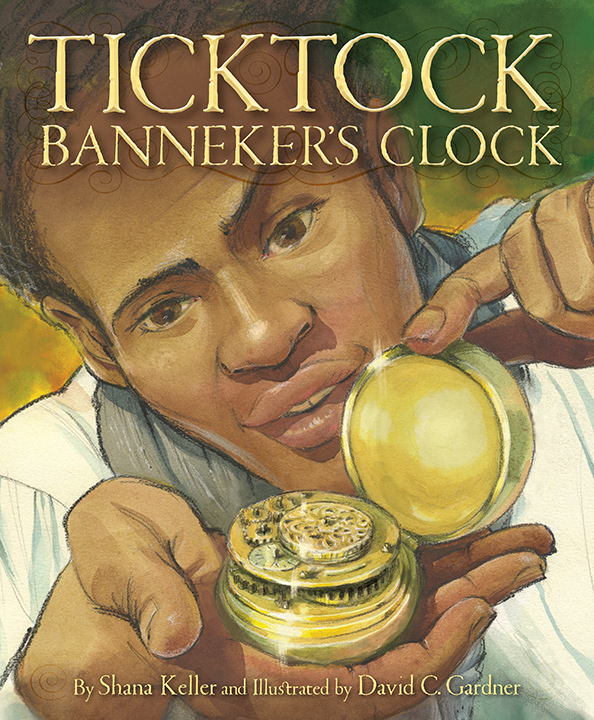 Throughout his life, Benjamin Banneker was known and admired for his work in science, mathematics, and astronomy, just to name a few pursuits. But even when he was born in Maryland in 1731, he was already an extraordinary person for that time period.
This picture book biography focuses on one episode in a remarkable life.
Voted as one of the best 
STEM
 Books of 2017!
– Children's Book Council
Reviews for Ticktock
"This cheerfully illustrated volume centers on Benjamin Banneker's invention of a striking clock. . . . The rich illustrations highlight Banneker's spirit and the beauty of his farm. (A faithful hound dog appears on nearly every page.) . . . . A concise introduction to Banneker and a welcome addition to any picture book biography collection."
– School Library Journal
"Tick Tock Banneker's Clock is a lovely book about time, patience and genius in its purest form. It is also about curiosity, perseverance, and the fact that necessity really is the mother of invention."
– The Black History Channel