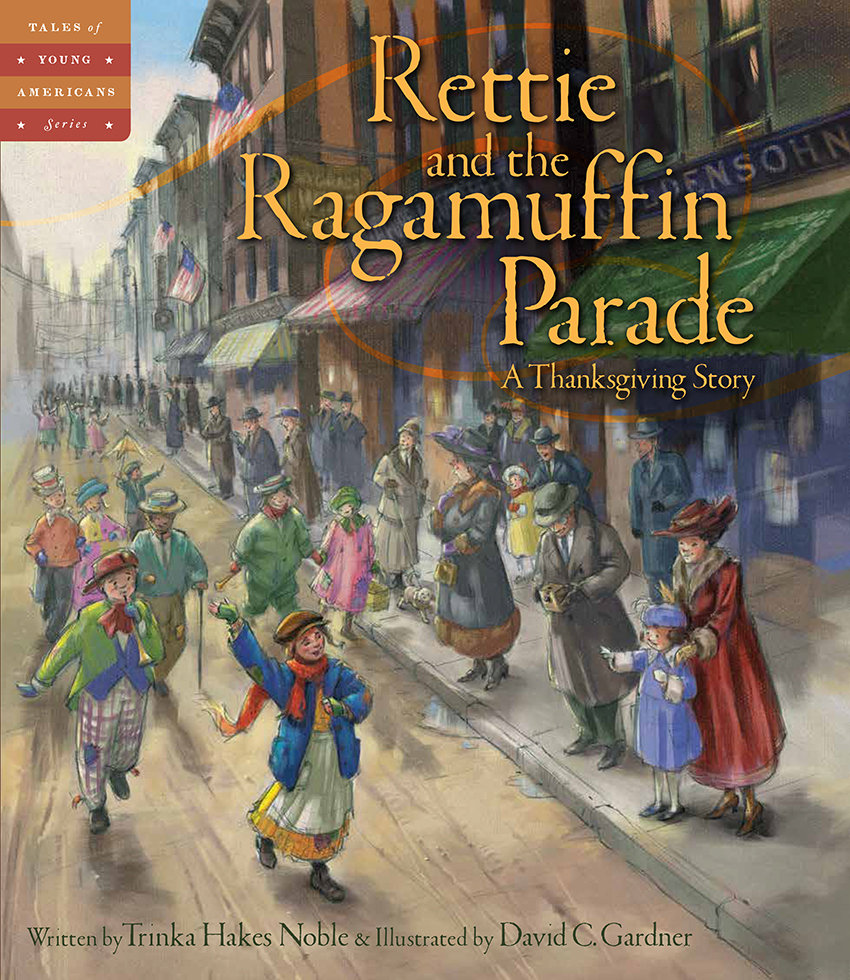 In 1918 a deadly influenza epidemic was sweeping across America. The pandemic ravaged families, leaving thousands of children as orphans. 
But in the tenement apartments of New York City's Lower East Side, one young girl is determined to keep her family safe.
"Noble's tale of parades and tenement life positively brims to overflowing with good cheer, culminating on Thanksgiving Day 1918. Gardner's full-color illustrations depict a bustling community where good spirits overcome bad happenings. All ends well in this parade filled with good spirits and optimism." 
– 
Kirkus Reviews
"An excellent historical fiction picture book for older readers interested in U.S. history or Thanksgiving celebrations, this is a timely selection as this year marks the U.S.'s centennial commemoration of World War I."